Co Tops Specialist Services
Our bespoke worktops are custom-made worktops that are created and tailored to fit the size and shape of your workspace.
They offer a completely custom surface for cooking or cleaning areas and are cut to size for a premium and personalised feature. They can be made of different materials such as laminate, Mistral, Egger, Zenith, and more.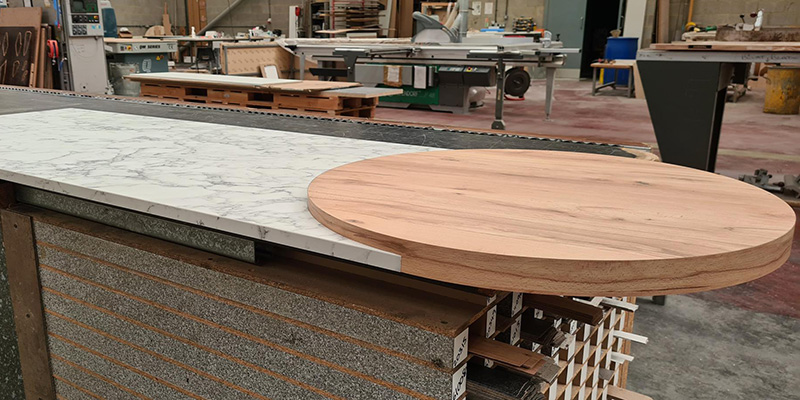 Case Study 1
Our customer's client was originally looking for a solid surface. Due to an unforeseen building cost the budget was reduced significantly.
We were sent the original plans and had no trouble replicating a solid piece of marble with a 40mm square edge.
Case Study 2
Mistral Seastorm has been used here to create the effect of a 90mm thick solid vanity top.
This was done by expertly making a 45o mitre along the front edges of the material and bonding them together. This created the effect of the pattern being unbroken and continuously runs from the surface to the vertical front.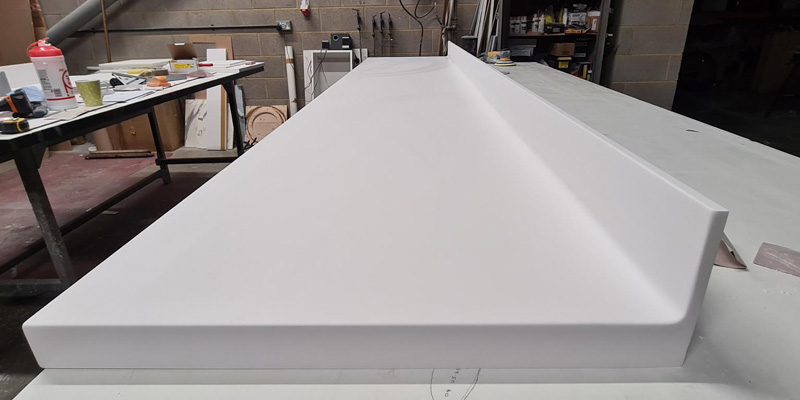 Case Study 3
Our customer won a contract to refurbish a dental practice.
For hygiene reasons the upstand needed to be curved so bacteria couldn't be trapped in the angle. We were able to create this seamless curved join to meet the precise specifications this job required.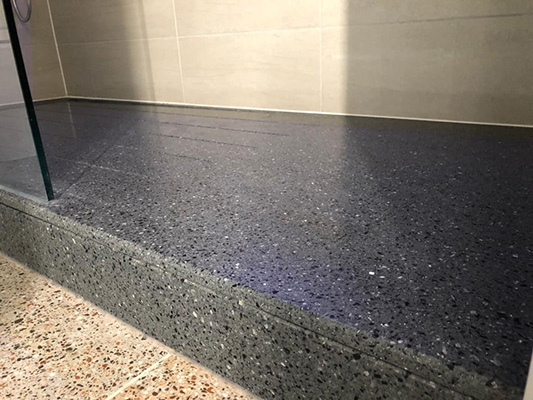 Case Study 4
At Co Tops we know how frustrating it can be to get a shower with the waste outlet where you need it. We have the solution for you. Just tell us what you need and we will deal with this for you.
We can move the waste outlet to the position you need to miss that joist, or to simply place it so it makes fitting easier for you.
We can also form to the size you need, made from solid surface Mistral. 
We also have them slip tested to industry standards.