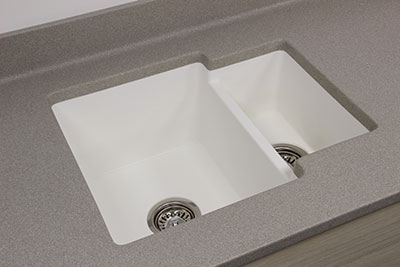 Sinks of all kinds complement solid surface worktops and are both a practical necessity and a design opportunity. The different types offer a variety of ways for the surface and sink to meet as well as the aesthetic contrast between the worktop colour and the sink. We have here the most popular sizes and formats of solid surface sink.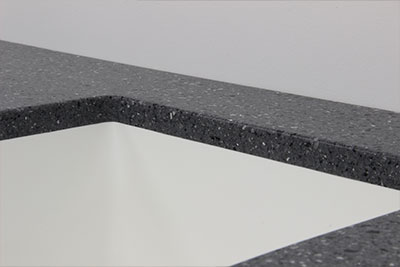 A combination of clean, crisp design and practicality, Orello kitchen sinks capture the essence of both form and function.
Orello sinks are made of high quality acrylic-based solid surface material giving them inherent benefits that include being hygienic and resistant to general wear and staining.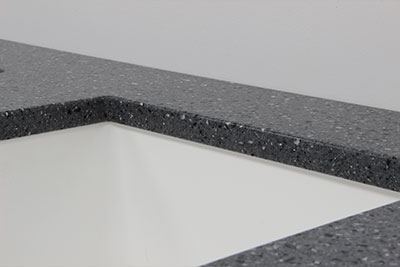 Simplicity of Installation
Orello sinks have been developed to make installation easier.
The sink flange is substantial enough to be drilled and allow a bolt and washer to be used to fasten the sinks to the underside of the worktop using inserts. This helps during the solid surface gluing process as the jointing area between the sink and worktop are held together with even and consistent pressure while the adhesive cures.
Sinks
Twin Bowl (1.5)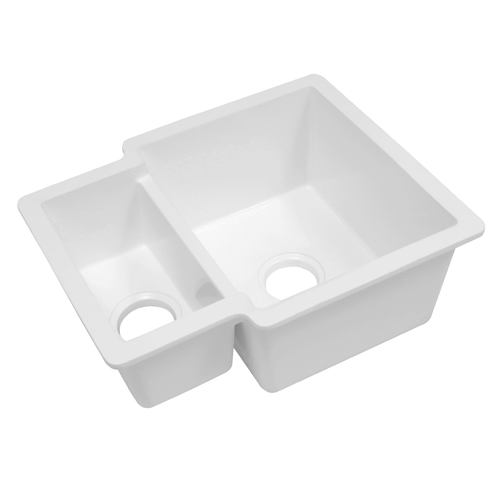 Single Bowl